Interview 2017 in Palet
Exhibitions
Huize Dahme, Lochem 2014
De Blarickhof, Blaricum 2017
Show 2018
Singer Museum, Laren 2018
PAN Amsterdam 2019
Available works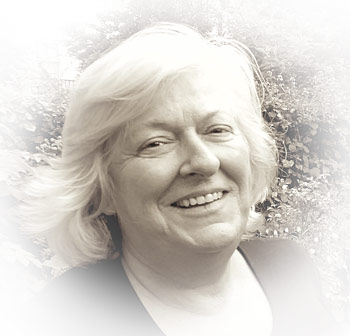 Na een leven vol zaken en maatschappelijke beslommeringen begon Annabelle Six (1949) op 61-jarige leeftijd met schilderen. Zij doorliep de Academie voor Realistische Schilderkunst Art Partout in Deventer, en aansluitend wijdde de Vlaamse schilder Maarten Boffé haar verder in de finesses van die moeilijke techniek in. Meteen al de eerste keer dat zij naar buiten trad middels deelname aan een groepstentoonstelling in 2012 viel haar een enthousiast onthaal bij het publiek ten deel.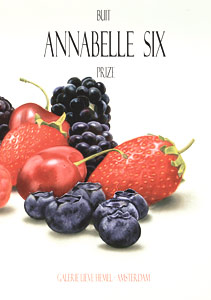 Exhibition Catalogue
Having arrived at a stage in her business career and social life that called for a fresh challenge, at age 61 Annabelle Six (1949) took up painting, enrolling in the fine painting course at Deventer Art College, from which she graduated in 2013. During her final year she also worked in Maarten Boffeé's Antwerp-based studio. In 2012 her work was received with considerable acclaim by those who visited the first-ever group exhibition in which she participated. It is by virtue of intense patience that she has mastered her all-natural, ultra-delicate brushstroke, as a skill which has become something of a rarity in today's restless world.